More vapid than Barack Obama–The Top 10 Bimbos of 2010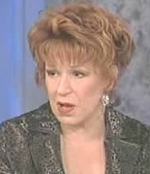 The First Gasbag in Chief held a press conference yesterday where he stated that his first two years in office "were the most productive two years in generations."
To paraphrase one overrated NFL player, the president sure does love him some him.
Any further discussion of his press conference is unnecessary, since (shockingly enough coming from his hollow majesty), he spoke plenty and said nothing.
Yet while Barack Obama is an empty suit who defines compromise as everybody shutting up and agreeing with him, he is not the least substantive person on the planet.
While it is true that he uses so many words to say absolutely nothing, he has competition in the uselessness department.
While he is the leader of the nation of Gasbagistan, there are people in existence who make him look and sound relevant.
There are people significantly more vapid and hollow than he is.
Well, not significantly, but slightly more.
With that, I offer the people who are more vapid than Barack Obama.
They are the Top 10 Bimbos of 2010.
Let me begin by saying that for reasons of compassion, John Edwards is not on the list. I went back and forth on this one, and it was a close call. There is always 2011, but for now the family is grieving and I wish them a peaceful holiday where eventually solace sets in.
Lady Gaga is not on the list. While she does have many of the qualities that make her list-worthy, that is not enough. Yes she occasionally screams political lunacy. Who can forget her grabbing her hair and yelling "President Obama are you listening????" Yes, she wears meat, and engages in shock value just for the sake of shock value. Yet she misses this list because this is a list for the truly talentless, and she does have talent. She can sing and she can dance. Her music is not very substantive, but most music lacks substance.
Shockingly enough Snooki is not on the list, even though she spells her own name wrong when it should be Snookie. Either way, I am giving the entire cast of Jersey Shore a pass because they are barely legal adults. They are not acting any dumber than many kids that age, which is more of a sad commentary on college kids in general. While many of these people do grow up to become imbeciles as adults, statistical projections can be wrong no matter how likely.
In what might be the biggest omission from the list, Paris Hilton is not on the list. While much of her public existence has been worthy of the top spot in this wretch-fest (I might be the first person to ever say wretch-fest. I just invented a "sniglet."), she has gotten one thing right, at least temporarily.
She shut up and disappeared. Maybe jail did her some good. If she stays quiet, she will be left off the list. My issue with her is she would not go away. Then she went away, and I have to withdraw my objection to her existence. I wish her well as a private citizen leading a quiet life. If she opens her mouth in front of a camera again, I will request that she be rearrested.
Ironically, all of those missing the list have some connection to Barack Obama. John Edwards ran against him. Snookie correctly pointed out that he was lying when he said he did not know who she was. Lady Gaga screamed at him publicly over a political issue. Paris Hilton was brilliantly compared to him in a campaign commercial. Some claimed this was racist, but it was just an accurate comparison of substanceless people being compared based on their uselessness.
Not everyone on this list has a connection to Barack Obama. They just belong next to him whenever he wants to be the brightest guy in the room. He always thinks he is, but with these precious few people, he would be right.
With that, here are the Top 10 Bimbos of 2010.
10) Matt Leinart–The only athlete on this list, he played college football for the USC Trojans. He was the big man on campus, and was drafted by the Arizona Cardinals in 2006 with high expectations.
(I always thought he was overrated. He had no arm strength.)
He came across as being more interested in being a Hollywood celebrity than in actually being a good football player. He was caught in the Jacuzzi with multiple women, and got at least one woman pregnant. He even slept with Paris Hilton, cementing his status as a Hollywood celebrity first and an athlete second.
He was given the starting job, only to lose it to 38 year old Kurt Warner. Warner would lead the team to a Super Bowl while Leinart was supposedly sitting and learning. Warner retired, and again Leinart was given the job without having to compete for it. He played so badly in the preseason that he was benched for unheralded Derek Anderson. Leinart sulked, his teammates lost confidence in him, and he was shockingly cut from the team. Now he is a backup quarterback for the Houston Texans. The only team never to make the playoffs does not even let him on the field. He is just taking up space on the bench. If he wants to succeed as a football player, he needs to focus solely on football. Perception is reality.
9) Kathy Griffin–I used to think that griffins were hideously ugly mythical beasts. I now realize they are hideously ugly real live beasts. She is a leftist, which means she is a vicious ideological bigot. The truly best comedians do not have to tear people down for cheap laughs. Her "Bristol Palin is so fat" jokes are unfunny, unoriginal, and unimaginative. Try making jokes about the Obama children and see what happens. Griffin's tone deaf cluelessness had her making these jokes in front of our military troops, of which Bristol's brother is a member. The crowd booed her. Given that many in her industry are as disgusting as she is, she will still have plenty of "work," in whatever it is she actually does.
8.) Arianna Huffington/Ron Reagan Jr.–These two people refuse to go away. The only reason anybody knows who either of these people are is because they were related to people who actually led productive lives.
Arianna Huffington was married to Michael Huffington, an oil man who made good. He got elected to Congress, and she immediately began spouting off. He decided that he was gay and preferred men to her. Yet he left, and she kept talking. She is a follower. Conservatives including Gingrich gain power, she becomes a conservative. Populism becomes powerful, she becomes a populist. The left gains power, she becomes a leftist. She is now bought and paid for by George Soros to spread left-wing hatred.
Ron Reagan Jr. is the son of the great President Ronald Reagan. This gives him a platform to speak despite anything resembling an earned qualification. He claimed that Republicans banned stem cell research, which was a total lie. Yet his biggest sin at this point is continuing to speak up while being that combination of little insight and many opinions. Yes, he is a liberal.
7) California Voters–Only California would reelect Barbara Boxer by deciding that 28 years of failure deserved 6 more. Yet what makes California voters so useless is not that they went left when the entire rest of American went right. The real issue comes in the form of citizen initiatives. The Founding Fathers had California in mind when they warned against direct citizen democracy. Oklahoma was worried about third world genocidal lunatics trying to kill us all, and banned Sharia Law. California, despite being broke, decided that nothing was more vital than helping people get stoned.
So for those wondering how we on the far left coast voted the way we did, just remember that stoners and voting rights make for a dangerous combination. The left had virtual control of California even with a Republican governor that was as liberal as they were. Now they have total control. They will have to govern. They will try and blame Republicans when they inevitably fail, but just like the national scene, voters will not be fooled. Actually, this is Cali. They will be, and the Pelosiraptor and the Boxer will spread the reign of error until we are finished for good. Our best hope is floods or Earthquakes separating us and making us part of Russia, since living under Vladimir Putin will be less oppressive than Boxer or the Pelosiraptor. As we float from America to Russia, stoner surfers will try to ride the waves.
6) Jon Stewart–Liberals refer to him as "hip," "cool," and "trendy." That is a fancy way of saying that he is a complete and utter [email protected]. He is one of those typical liberal self-loathing Jews who thinks that telling anti-Jewish jokes will make him a darling of secular America. He told them all the time when he was a standup comic. Now his idea of humor when not calling George W. Bush a war criminal is telling conservatives to "go f*ck themselves."
He also called Harry Truman a war criminal, but backtracked when he realized that criticizing liberal Democrats is bad for business. His "apology" was a cold, calculated insincere business decision. In 2010, Glenn Beck held a rally designed to "restore honor." It was apolitical, and meant to bring people closer to God. It benefited many lives. Stewart responded with a rally designed specifically to attack the Beck audience. It was totally political, and featured lovers of peace such as Yusef Islam, the former Cat Stevens who still supports the Fatwa against Salman Rushdie. Every generation has its share of young morons who know nothing and think they know everything. Jon Stewart is their proud arrogant snob leader.
5) The View–These women are imbeciles. There is no way around it. They could be used as paperweights, despite being intellectual lightweights. Whoopie Goldberg thinks it is professional to storm off of a television set when a guest she invited shows a dissenting opinion. Maybe she learned that from Dan Rather. Barbara Walters is the same spineless woman who will say she disagrees with behavior but not stop it. She stood up for Rosie O'Donnell when she attacked Donald Trump and turned the show into something worse than virtually everything. Elizabeth Hasselbeck is harmless, but she still does not realize the depths with which these other women despise her views and her for having those views and expressing them.
Joy Behar is one of the most disgusting human beings on Earth. When conservatives are on the show, she can barely contain her rage. She is the worst of all possible things. She is loud and opinionated while being an uninformed, unenlightened dolt. She also attacks Bristol Palin, who has never done anything to the Behag. When one is ugly inside and out, the only thing left is for them to call themselves a liberal comedienne, which is a better if inaccurate job description than nasty hideous shrew. Somewhere along the line Helen Thomas had a lesbian affair with Hillary Clinton. The deformed baby was born prematurely. Because it was destined to be a hateful angry leftist, the lovers considered her a joy and named her as such.
4) John Kerry/Al Gore–These two men might be the same person. They are both vacuous, fraudulent windbags who refuse to go away. Al Gore may or may not be a crazed sex poodle, but he at least admitted that he is a political fraud. John Kerry Still believes what he says. Both of these men act like they won their presidential elections, and maintain a sense of entitlement. Gore flies in lear jets while preaching conservation. Kerry wants to raise taxes on everyone else while trying to dodge paying his own. The world will be better off when these two pompous elitists shut up and go away.
Read about the top three bimbos here. 
---
Eric Golub is the author of The Tygrrrr Express. His books, Ideological Bigotry, Ideological Violence, and Ideological Idiocy are available now.