National Day of Prayer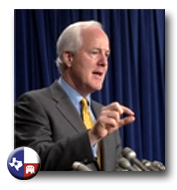 Today Sandy and I join millions of faithful Americans in observing our National Day of Prayer. For centuries, people have come to this land to claim their right to worship, from the pilgrims who signed the Mayflower Compact to the victims of religious persecution in our own day. Prayer has enriched American public life and inspired us to become a more perfect union. Prayer has blessed every day of business in the United States Senate.
This year the National Day of Prayer faces a new challenge in the courts. The case reminds us that our First Amendment freedoms will not survive if we fail to defend them. May Almighty God, the Author of Liberty, renew our strength and courage to cherish His greatest gift to our country.