Is the New Houston Rain Tax About to Drown You - Some voters feel duped already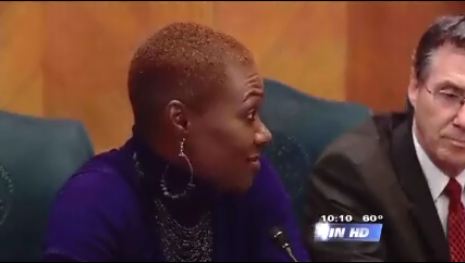 It has only been a few days since voters approved by a very narrow margin, the Proposition 1 "Rain Tax" and already voters are feeling duped.  Renew Houston put this proposal on the ballot with a Nancy Pelosi style of "We have to pass it to see whats in it!"  And now the unveiling begins.
Opposition to the "Rain Tax" said all along that the advertised "fee" of $5 per month per home was bogus. Now Council Member Stephen Costello admits just that by stating, "The guess is the fee would go up 15 to 20 percent if you exempted all the non-profits," if all the schools and non-profits were exempted.  Where was he with that number before the election?  Council Member C. O. Bradford was very skeptical before the election stating that fees could even go as high as $100 per month.
Its no wonder voters feel scammed.  Prior to the election, Renew Houston and Mayor Parker promised that no one would be exempt.  In debates, when we tried to nail down how the fees would be calculated they kept referring to a "matrix of numbers" that would somehow come together to determine the fee. And of course the promised lock box that few, if any, of us believe can ever exist in government.  We all know that government can never resist a big pot of money.  And then, what about the money that Houston Metro currently owes the city?  Will they collet that money or not? 
KHOU Reports on voters feeling like their vote may have "Gone Down the Drain!"
What arrogance the Renew Houston people have shown, once again by saying basically, "We brought this to you, but we are not responsible for what happens from here!"  Sort of like the guy who drives the bank robbers to the bank and then says, "I didnt know they would actually steal the money."  We must not forget how Mayor Parker and Council Member Costello joined with the special interest groups.  If Renew Houston doesnt want to be held responsible, I guess that leaves us with the Mayor and Costello to hang this albatross around.
Prior to the election, StopPROP1 offered this warning of what was to come.
We must keep the pressure on City Council to stand against this massive expansion of the citys budget growth. This program was poorly designed from the beginning and now some voters are beginning to feel the same way.  Stay involved. The campaign for mayor and city council is just just a few short months away.