Obama and Tax Cuts - Charles B. Rangel - Earmark Bill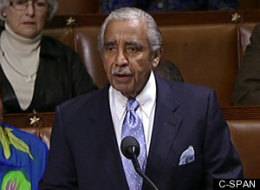 "I continue to believe that it makes no sense to hold tax cuts for the middle class hostage to give permanent tax cuts for the wealthiest 2% of Americans" Obama
On December 6, in our daily dose of 'Obama', he announced that he would not allow the Bush tax cuts to continue if the unemployment insurance were not extended. It must have been very hard for Obama to actually compromise with the Republicans. He spoke of a 'frame work' to bring about a compromise. He said that for the next two years the Bush Tax Cuts will be extended to everyone. In exchange the unemployment insurance will be extended for 13 months. The estate tax will be temporarily extended for the wealthiest and the wealthiest estates with a $5 million ceiling for the estates. The child and student tax credits will also be extended. He said something about how well our economy is doing…why does he lie? He added that this compromise will add to the momentum that our economy needs. Obama was not a happy camper verbalizing these words but he managed to quickly swallow his medicine. Now what does he really want? The START treaty, Don't Ask Don't Tell, the Dream Act? He wants to move on…to continue his 'transformation' of America.
Pelosi: Unemployment Checks Serve As "Job Creator"
On Saturday, December 4, morning the Socialists/Democrats hammered away at the Republicans on the Senate floor during the debate on the ever pressing 'Bush tax cuts'. Senator Mary Landrieu stated that she thought that Obama was on his "best good faith" in the last few days and thought the Republicans should 'compromise' and Senator Claire McCaskill wanted a letter sent to Obama signed by 90 millionaires willing to pay more taxes added to the proceedings. I say if they want to pay more taxes than they should! There is absolutely nothing stopping them from doing this. Nothing was accomplished but venting by the exasperated Socialists/Democrats. Supposedly the end result will be tax cuts for everyone and unemployment 'paychecks' to the two million who are not working and collecting unemployment for the last two years. What we need are REAL JOBS! Obviously arguing, name calling, bashing, will some how bring about JOBS.
Two Bills were rejected by the Republicans. One Bill would keep the Bush tax cuts for those making $250,000 and under and the other Bill would give tax cuts to those making one million and under. Both Bills failed to pass. So while Obama dangles his VETO if the unemployment 'paychecks' aren't approved, those that actually are working are holding their breath and waiting for the axe to fall.
Maybe we should all go on unemployment so that the economy will flourish. Not one Socialist/Democrat brings up the JOB situation or if the money will fall like manna from heaven to pay for the unemployment benefits. With unemployment reaching 9.8% you would think that all these 'brilliant' men and women would be able to comprehend what JOBS can do for America.
Rare House Censure Ends 2-Year Ordeal for Rangel
In another ridiculous vote the Resolution to censure Congressman Charles Rangel proved just how useless these kangaroo courts really are. Rangel should have been thrown out of office and sent to jail, but instead received a slap on the wrist. Remember the "Enemies of the State"? Well these very same enemies less Texas Congressmen Lloyd Doggett and Gene Green were at it again. We have to rid Texas of the following vermin, Congressmen Charles Gonzalez, Al Green, Sylvestre Reyes, and Rueben Hinojosa. The two congresswomen who proudly proclaim their progressive stance continue to do harm, Shelia Jackson Lee and Eddie Bernice Johnson. These Socialists/Democrats who dare call themselves Texans voted NOT to censure Rangel. Rangel feels that he does not deserve this treatment. Of course he does not deserve this treatment; he deserves to go to prison…..
And last by not least the 7 Republican Senators who did not vote for the earmark moratorium. These elected officials must NOT be reelected again!!! We can not and must not rest until all the Socialists/Democrats are out of office!!!! Not voting for the earmark moratorium must be a difficult decision as not all earmarks are bad, some are even necessary. The only thing, right now we have no money…and Obama is the president who has no sense!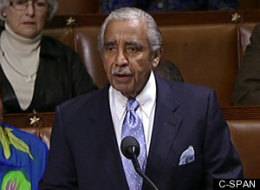 Charles Rangel Censured: House Votes To Censure Longtime Congressman
DEAR MR. PRESIDENT,
Names of 90 Millionaires who want to pay….
http://www.fiscalstrength.com/
http://www.goupstate.com/article/20101204/articles/101209891?p=2&tc=pg&tc=ar
U.S. Senate Roll Call Votes 111th Congress - 2nd Session
Representative Charles B. Rangel of New York