Obama Releases Names of 110 White House Visitors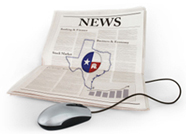 The White House on Friday released a small list of visitors to the White House since President Barack Obama took office in January.
No previous administration has released such a list, though the information out so far is incomplete. Only 110 names and 481 visits out of the tens of thousands who have visited the Obama White House were made public.
The names released Friday evening included Microsoft co-founder Bill Gates, Oprah Winfrey, actor George Clooney, former Sen. Thomas Daschle, former House Speaker Newt Gingrich, and John Podesta, a former chief of staff under President Bill Clinton who headed Obama's transition.
Source: MSNBC News