Obamacare Supreme Court Update: Swing Vote Justice Kennedy Harshly Questions Obamacare – Strike Down Likely?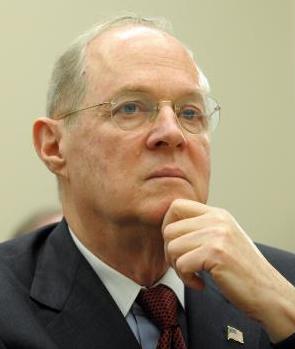 The second day of the Obamacare trial at the U.S. Supreme Court has wrapped up.
The first day was not filled with much of the meat and potatoes that everyone has waited to see. Texas Attorney General Greg Abbott posted this video update about the first day of the trial. This second day of the Obamacare trial is EXACTLY what people have been waiting for. This second day focused on the Constitutionality and Consequences of the individual mandate.
Justice Kennedy is believed to be the swing vote. If he goes against Obamacare, then the Healthcare Law gets struck down. If he is for it, then Obamacare is upheld.
Justice Kennedy had some of the harshest questions about Obamacare in the trial today. This leads me to believe that he is really questioning the constitutionality of Obamacare and the effects it might have if the government was allowed to have this much power.
Hopefully this is an indication that Kennedy will strike down Obamacare!
The most striking questions that Justice Kennedy asked today were:
"How can the government create a market for the purpose of enabling it to regulate that market?"
"Isn't it true that this law, if undisturbed, would profoundly change the relationship of the federal government and individual Americans?"
Texas Attorney General Greg Abbott later today will likely put out a more in-depth summary of day 2 of the Obamacare Trial in the Supreme Court.
For now, it is great following Greg Abbott's tweets from the Supreme Court. 
Below are a couple of Abbot's tweets from today:
@GregAbbott_TX - at #Obamacare argument Kennedy aggressively questioned DOJ. Concerned about gov't forcing people to buy things. #txlege
@GregAbbott_TX - Kennedy worried that if #Obamacare upheld there may be no limits on the commerce clause. #txlege