Obama's Address Will Go Down as a Missed Opportunity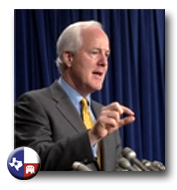 The following statement is in regard to President Obama's health care address:
Obama's address will go down as a missed opportunity for the Obama Administration. In a speech that was meant to reclaim the debate over health care reform, President Obama missed the mark by repeating more of the same rhetoric the American people have already overwhelmingly rejected. It is clear that the President and Democrat leaders do not have their fingers on the pulse of the American people. For the thousands of Americans who wrote letters, made phone calls and attended town hall meetings because they believed they could have an impact on the President's agenda, tonight's speech was a major let-down.
People are leery of the government takeovers they've seen over the past 9 months – in addition to the trillions of dollars the Administration has spent – and they worry health care is the next victim. Their concerns are justified.
To get meaningful bipartisan health care reform, this debate demands more than lofty rhetoric. It requires more action, and less talk. And the American people deserve nothing less than the truth, the whole truth, and nothing but the truth.
We should slow down and go back to the drawing board to come up with real reform that will help everyone have access to affordable, quality health care.