Pete Sessions on April Unemployment Report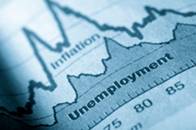 I released the following statement in response to the Department of Labor's report of 244,000 new jobs and a 9 percent unemployment rate in April:
While House Republicans welcome any increase in employment for the American people, it remains clear that Washington must reverse the Democrats' trend of out-of-control spending and failed fiscal policies that have injected uncertainty into our economy. In order to empower our job creators, we must reign in government spending, remove regulatory and tax burdens on American families and businesses and replace failed economic policies with common-sense reforms.
House Republicans recognize that our spending-driven debt crisis in unsustainable and we are delivering on our promises to the American people to cut wasteful spending and promote real solutions for job creation and debt relief. It is past time for Senate Democrats and President Obama to join our efforts to promote economic growth, get millions of unemployed Americans back to work and create a brighter future for our children and grandchildren.