Pete Sessions on February Unemployment Report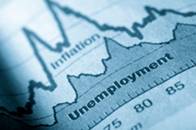 The following statement is in response to the Department of Labor's report of 192,000 new jobs and an 8.9 percent unemployment rate in February:
Today's jobs report is an encouraging sign for American families and businesses as our unemployment rate dropped below 9 percent for the first time in almost two years. While House Republicans welcome this news, we will not lose sight of the significant work that remains to get our economy back on track and reduce our unsustainable debt. That is why House Republicans will continue fighting to reign in out-of-control government spending and regulations, to lower taxes, and to replace failed economic policies with common-sense reforms that free our economy to create jobs and provide real relief for struggling American families.
Just yesterday, the House voted to repeal ObamaCare's onerous 1099 mandate to allow America's small businesses to focus on productivity, growth and job creation instead of paperwork. Repealing the 1099 mandate is one of many steps House Republicans will take to ensure that the government is empowering the free enterprise system – not placing unnecessary burdens on job creators. I call on Congressional Democrats and President Obama to join our efforts to end job-destroying policies and promote economic growth to get millions of unemployed Americans back to work.