Pete Sessions on March Unemployment Report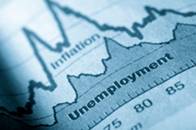 Today, I released the following statement in response to the Department of Labor's report that our nation gained 216,000 jobs and the unemployment rate drop to 8.8 percent in March:
Although any sign of job creation is welcomed and encouraging, we cannot lose sight of the fact that our unemployment rate has hovered around nine percent for nearly two years. House Republicans recognize that there is much work to be done, and we will continue to focus on cutting spending and reining in the federal government to restore fiscal order and empower our nation's job creators.
House Republicans are delivering on our promises to the American people to cut wasteful spending and promote real solutions for job creation. I will continue to support common-sense policies that inject certainty into the economy and put an end the Democrats' reckless tax, borrow, regulate and spend agenda. The American people are looking to our nation's leaders for relief, and it is past time for President Obama and Senate Democrats to join House Republican efforts to get our nation's economy back on track.