Pete Sessions Statement on February Jobs Report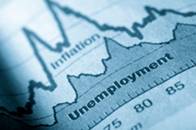 Today, I released the following statement in response to the Department of Labor's unemployment report for the month of February:
Today's report once again demonstrates how President Obama's policies prevent our economy from producing the jobs Americans desperately need. Our unemployment rate remains unacceptably high and far above what the President promised – unfortunately above eight percent for 37 consecutive months. Clearly, our economy needs relief from a Democrat agenda that stifles job creation by growing the size of government, imposing useless red-tape on job creators and threatening more taxes on hardworking American families.
That is why House Republicans have passed over 30 bills to get government out of the way and provide certainty for businesses to invest, grow and hire more workers. On Wednesday, I brought the JOBS Act to the House floor and helped clear the way for its overwhelming passage. This legislation will increase access to capital and spur the growth of startups and small businesses across the country. I will continue to work with my colleagues on similar legislation to encourage entrepreneurship, and I urge the President and Senate Democrats to join us in our efforts to get America working again.