Pete Sessions Statement on June Unemployment Report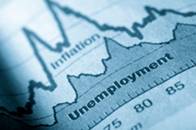 I released the following statement in response to the Department of Labor's report that the unemployment rate rose to 9.2 percent in June:
Today's unemployment report once again underscores the Obama Administration's failure to make job creation a top priority. With nearly 14 million Americans out of work, it is reckless for President Obama to consider tax hikes on American families and businesses as a solution to our nation's spending-driven debt crisis. Raising taxes will only further stall economic growth and create uncertainty when the focus should be on empowering our job creators to reinvest in our economy and hire hardworking Americans again.
House Republicans remain deeply concerned about the lasting impact of chronic unemployment across the nation. That is why we are committed to pro-growth solutions that will boost job creation, examine regulatory burdens put in place by the Obama Administration and promote our nation's long-term fiscal vitality. I call on the president to join us in supporting proven solutions for job creation to give our nation's entrepreneurs a renewed confidence in pursuing the American dream.