Pete Sessions Statement on March Jobs Report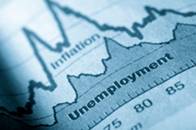 I released the following statement in response to the Department of Labor's unemployment report for the month of March:
While any sign of job creation is encouraging, far too many Americans are still looking for work or have stopped trying in the sluggish Obama economy. The President's call for higher taxes, reckless spending and burdensome regulations has led to chronic unemployment instead of economic recovery as promised.
House Republicans will continue to offer pro-growth solutions to reverse the Administration and Congressional Democrats' failed policies that prioritize big government over free enterprise. Our Plan for America's Job Creators reforms the tax code, pays down our debt and expands American energy production to provide real relief and encourage entrepreneurship. It's time for Senate Democrats to take action on the over 30 House-passed jobs bills to restore confidence in our economy and get the American people back to work.