(Photos) Brownsville Chalk Art Festival Raises Money for the Children's Museum of Brownsville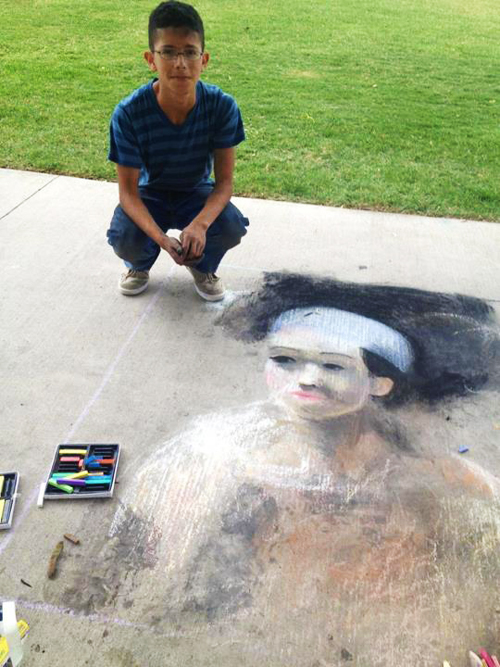 Brownsville's fourth annual "Chalk Art Festival" was held last weekend in which the city's sidewalks were transformed into pieces of art in order to raise money for the Children's Museum of Brownsville's cultural and art programs. 
The museum's mission is to introduce children to the "World of Learning" through hands-on creative and interactive exhibits, workshops, and special events.
Adela Garza, Republican candidate for the newly formed Congressional District 34 (which includes Brownsville), was in attendance and remarked:
"Talented young artists created interesting pieces of art. I have fond memories of visiting this festival for the past three years and look forward to seeing new pieces at the city's fifth annual Chalk Art Festival."
Pictured is artist Ana Cecilia Ortiz and her proud father at Dean Porter Park in Brownsville.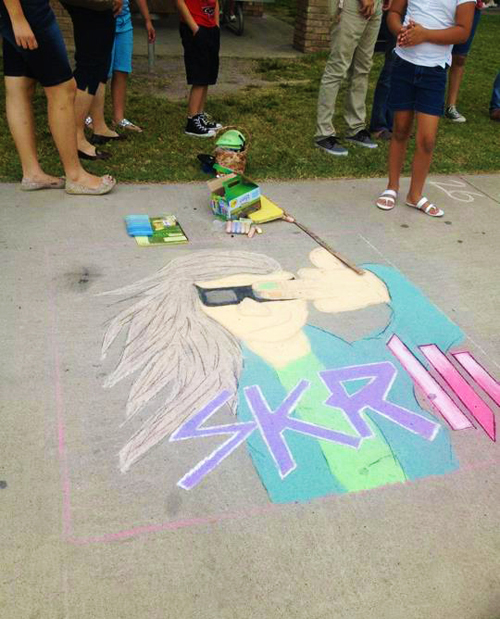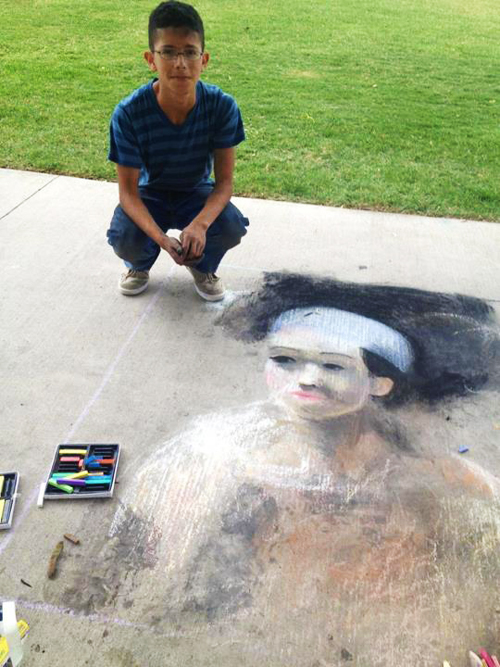 Pictured is artist Donald Almazan of Harlingen, Texas.