97 Republican Legislators to Demand Answers from FDA on Inaccurate Noninvasive Prenatal Genetic Testing
by Chip Roy
on January 25, 2022 at 3:30 PM
---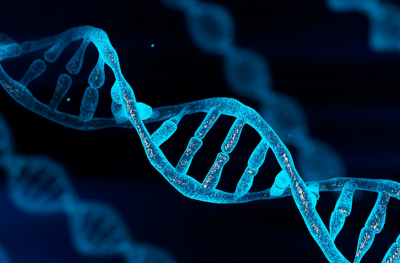 House Pro-Life Caucus co-chair Rep. Michelle Fischbach (MN-7), Senate Pro-Life Caucus founding Chairman Steve Daines (R-MT) and I — joined by over 90 of their Republican colleagues —  recently pressed the Food and Drug Administration for answers about its involvement with, and authority over, noninvasive prenatal testing.
Our letter comes after the New York Times released a scathing report highlighting the appallingly high false-positive rate of noninvasive prenatal genetic screenings (85%) for rare genetic disorders. Unfortunately, these positive test results can lead to parents resorting to abortion.
Many of these tests have not been approved by the FDA. The letter seeks responses from the FDA as to its regulatory authority as well any further action it may take regarding the accuracy of these tests.
"When I first read the troubling New York Times story on noninvasive prenatal testing, I thought of my godson, who was recommended for abortion following a prenatal screening. He was born perfectly healthy, and to this day, I am thankful that his parents chose life over fear." I said. "Many other folks I know have stories like this. These tests have always raised ethical concerns because they can be used for eugenic purposes, and these recent findings about their efficacy only make the problem worse."
"It is unacceptable that the FDA is not conducting proper oversight on these inconsistent prenatal tests that often pressure women into making a life-ending decision for their baby. I hope to get answers regarding these deeply concerning findings immediately as lives are depending on it," Sen. Steve Daines said. "Every child, no matter their genetic predisposition, deserves a chance at life."
"I am grateful and impressed by the advances in science and technology around ensuring safe pregnancies, but I urge the FDA Acting Commissioner to take our questions seriously and respond quickly," said Rep. Michelle Fischbach. "It is irresponsible for these noninvasive prenatal tests to be issued with such a high rate of inaccuracy. Furthermore, I am very worried parents are being pressured to take these tests, not as a way to prepare for the arrival of their child, but as a financial windfall for manufacturers that results in the termination of innocent life."
In addition to Rep. Fischbach and Sen. Daines, Congressman Roy is proud to be joined by 7 other Senators -- Roger Marshall (R-KS), Ben Sasse (R-NE), Jerry Moran (R-KS), Tom Cotton (R-AK), James Risch (R-ID), James Inhofe (R-OK), Mike Braun (R-IN) and 87 other Representatives -- Jake Ellzey (TX-7), Jeff Duncan (SC-3), Rep. Doug Lamborn (CO-5), Mary Miller (IL-15), Jim Banks (IN-3), Randy Feenstra (IA-4), Alex X. Mooney (WV-2), Ronny L. Jackson, M.D. (TX-13), Jeff Fortenberry (NE-1), Tom Emmer (MN-6), Michael Guest (MS-3), Ralph Norman (SC-5),  Don Bacon (NE-2), Lisa McClain (MI-10), Virginia Foxx (NC-5), Jim Jordan (OH-4), Adrian Smith (NE-3), Michael Waltz (FL-6), Bob Good (VA-5), Randy K. Weber (TX-14), Rodney Davis (IL-13), Robert Aderholt (AL-4), David B. McKinley, P.E. (WV-1), Glenn Grothman (WI-6), Andy Biggs (AZ-5), Jason Smith (MO-8), Andrew Clyde (GA-9), Daniel Webster (FL-11), Markwayne Mullin (OK-2), Doug LaMalfa (CA-2), Mike Johnson (LA-4), Scott Franklin (FL-15), Brian Babin (TX-36), Ben Cline (VA-6), Robert Latta (OH-5), Marjorie Taylor Greene (GA-14), Jim Hagedorn MN-1), Greg Steube (FL-17), Byron Donalds (FL-19), Michael Cloud (TX-27), Ken Buck (CO-4), Matt Rosendale (MT-AL), Ted Budd (NC-13), Barry Moore (AL-2), Dan Bishop (NC-9), Tim Walberg (MI-7), Bill Johnson (OH-6), Louie Gohmert (TX-1), Mike Bost (IL-12), Pete Session (TX-17), Julia Letlow (LA-5), Jody Hice (GA-10), Pete Stauber (MN-8), David Kustoff (TN-8), Buddy Carter (GA-1), John Rutherford (FL-4), Bob Gibbs (OH-7), Jack Bergman (MI-1), August Pfluger (TX-11), Jackie Walorski (IN-2), Lloyd Smucher (PA-11), Chris Smith (NJ-4), William Timmons (SC-04), David Rouzer (NC-7), Bill Huizenga (MI-2), Lauren Boebert (CO-3), Brian Mast (FL-18), Young Kim (CA-39), Tim Burchett (TN-2), Blake Moore (UT-1), Miller-Meeks (IA-2), Steve Chabot (OH-1), Bill Posey (FL-8), Rob Wittman (VA-01), Vicky Hartzler (MO-4), Mo Brooks (AL-5), Glenn Thompson (PA-15), Scott DesJarlais (TN-4), Mike Carey (OH-15), Darin LaHood (IL-18), Roger Williams (TX-25), John Moolenaar (MI-4), John Joyce (PA-13), Mike Kelly (PA-16), David Valadao (CA-21), and Elise Stefanik (NY-21).
The full text of the letter can be found here.
Pro-Life Groups Support the Pro-Life Roy-Fischbach-Daines letter to the Food and Drug Administration on Noninvasive prenatal genetic testing:
Students for Life Action, Family Research Council, Susan B. Anthony List, National Right to Life Action, March for Life Action, Heritage Action, Family Policy Alliance, and the Ethics and Religious Liberty Commission each support the letter.