Fighting for Women and Unborn Children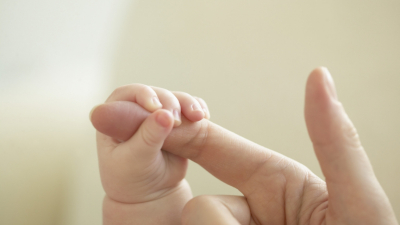 I wanted to update you on a current lawsuit concerning Mifepristone, a dangerous chemical abortion drug that the Food and Drug Administration (FDA) has approved and deregulated—despite the known safety risks to women. Consuming mifepristone creates significant risks for women (in addition to killing the unborn baby). 
In fact, a 2021 study found that between 1999-2015, visits to emergency rooms related to chemical abortion increased by over 500%. A Finnish study found that women who underwent a chemical abortion were four times more likely to experience an adverse event than women who had another type of abortion.
In recent years, the FDA has expanded access to the drug and made it available in pharmacies or through the mail without in-person evaluations and medical oversight.
On Monday, Amarillo-based U.S. District Judge Matthew Kacsmaryk delivered a landmark ruling halting the approval of mifepristone. His decision was nearly immediately appealed, sending it to the 5th Circuit Court, which blocked a portion of his ruling but agreed that expanding access to the drug should be paused. 
The FDA's decision to approve the sale and use of dangerous chemical abortion drugs without proper in-person medical evaluation and oversight was a huge mistake, and reversing this rule is a huge win in protecting the safety of women. 
I am proud to be leading 69 Members of Congress in filing an Amicus Brief urging the Court to keep the Northern District of Texas' stay of the FDA approval of the abortion drug mifepristone in place to protect the health and safety of pregnant women and their unborn children. 
Today, the Biden Administration petitioned the Supreme Court to take up the case, which we expect to happen in the coming days or weeks. 
In conjunction with the Amicus Brief, this week I also introduced The Safeguarding Women's and Children's Health Act, which would require more accurate reporting of the deaths and adverse events connected with mifepristone. 
The FDA's politically-motivated decision to approve mifepristone for use without proper medical evaluation or oversight is putting the health and safety of women at risk, especially given there are no requirements to report adverse health events caused by the chemical abortion. Americans deserve a clear understanding of the risks these drugs pose to women, especially as the Biden Administration works to expand the availability of these dangerous drugs.
I will continue to keep you updated on the case and how I'm working to lend a voice to the voiceless.