Stolen Moments - A Face for the Aborted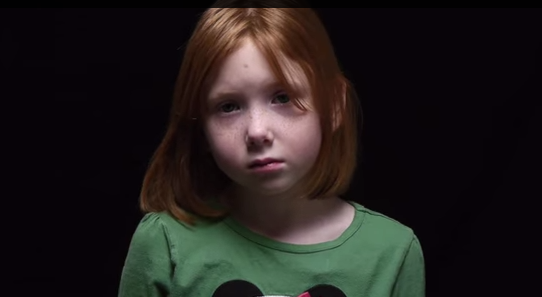 Last month, I released my first video with Pro-Life Texas. The mobile video was called Stolen Moments, and hopefully it is the first in a series created to give a face to the lives ended by abortion.
The original script was actually from my friend Andrew Koch.
"I wanted something different that made people think of those aborted as not just blobs of tissue or distorted faces on a sonogram. These were people that had a life and future taken from them and from the world," said writer Andrew Koch. Andrew and I had met at Patriot Academy in 2012, but really got to know each other after working closely together during the the pro-life omnibus bill in the summer of 2013.
We spent a long time going back and forth condensing the script and even received advice from John Fornof who produces renowned audio dramas and even wrote for Adventures in Oddysey.
After finally getting the script done we went to launch on crowd-funding site Kickstarter, but were rejected. I was certain we'd followed the sites rules and the site had abortion advocacy films already so I couldn't figure out the problem.
Turns out the rejection came days after a film on convicted serial-killer/abortionist Kermit Gosnell was also rejected. Both the Gosnell Movie and Stolen Moments gained national attention for the seeming discrepancies in Kickstarter policies. The projects moved to Indiegogo and were fully funded.
Kickstarter Founder, Yancey Silver, did reach out and apologize to me personally and even gave a small donation to back another creative project the producer funded on Kickstarter.
We were thrilled to work with Indiegogo to raise the funds needed to start our campaign. Crowd-funding has been huge to help creative messages on both sides of the spectrum to get out and promote open and free speech. It allowed a bunch of people with $25 donations get involved as much as those with several thousands. Every donation mattered to getting this series off the ground. Just under 100 people donated to the Stolen Moments Campaign on Indiegogo.
This was our first film so we set about finding our crew, actors, and post-production team for the film. I It's such a short project, but we wanted to get this first one right so we didn't rush. Also, Andrew and I were both every involved in different elections and dedicated much of our time to that until November.
In the final script the video went through five different characters telling about the lives they might have had and ends with one little girl asking the audience to "fight for me" as she fades away.
The tone is very serious in this first video and apparently truly impactful. Since launching it went somewhat viral and has had about 50,000 views across platforms. Dana Loesch from "TheBlaze" called it the most impactful pro-life video she had seen. Texas Right to Life titled an article on the video "How to Change Hearts on Abortion in Under One Minute." Even Sarah Palin's daughter, Bristol, wrote about the video. Along with the publicity, what really has been meaningful is that crisis pregnancy centers in Kentucky and Georgia are using the film for changing minds and raising money to operate. Churches are showing it on Sunday morning and meetings across the United States are using it as an example of great political storytelling.
I don't say that to brag, but rather to say how humbled I am that God would use a guy like me to make a simple piece to change lives. That's the amazing thing about the God of the Bible. He uses sinners with so many flaws to share powerful messages to His glory. As a professional entertainer I sometimes consider myself a modern day jester or "fool" and I think of how true it really is that God uses the "foolish things to shame the wise."
I just finished the script for the next pro-life film and I'm excited to say that this one focuses on men regretting lost fatherhood. I think it will be truly powerful and I can't wait to get to work.
Please watch Stolen Moments below and make sure to share it so we can continue to impact lives.