Proposed Resolutions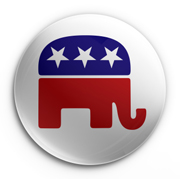 Following are the resolutions I have proposed for Precinct #0054.
Resolution on Pro-Life:
BE IT RESOLVED that mandatory ultrasound legislation should be passed and that all provisions of the current platform defending the sanctity of life should be continued and/or strengthened.
Resolution on the Sovereignty of the Church:
BE IT RESOLVED that the Republican Party acknowledges that the Church is a God-ordained institution with a sphere of authority separate from that of civil government and thus the Church is not to be regulated, controlled or taxed by any level of civil government.
Resolution Opposing Gun Control:
BE IT RESOLVED that the Republican Party reaffirms the right of individual United States citizens to keep and bear arms, as guaranteed by the 2nd Amendment to the United States Constitution, and opposes any and all legislation which would restrict that right.
Stop Illegal Immigration:
BE IT RESOLVED that Republicans urge Congress to develop a SENSIBLE IMMIGRATION POLICY! Americans deserve a policy that controls our borders, positively identifies all noncitizens, deports those with violent criminal records, and includes no short cuts to citizenship. Work visas for noncitizens should be issued only to those who submit to a positive ID process and agree to pay penalty taxes in excess of taxes paid by citizens. Employers of noncitizens should be required to match those penalty taxes as an incentive to hire U.S. citizens first!
Resolution Supporting Free Enterprise Solutions for Medical Care:
BE IT RESOLVED that the Republican Party calls upon Congress to oppose socialized medicine and further calls upon the U.S. Congress to pass legislation which would encourage businesses to promote and participate in HSAs for their employees, allowing the free enterprise system to operate effectively.