Join Rep. Culberson At A Town Hall This Evening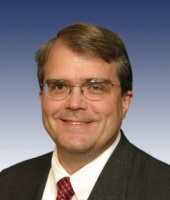 I am pleased to announce a town hall meeting that will be taking place this evening. I hope that you can join me for a discussion on what I'm working on in the United States Congress to preserve our liberties and get our country back on a fiscally sustainable path. More importantly, I look forward to hearing and discussing your ideas and suggestions.
Wednesday, May 1
6:00 – 7:30pm
Memorial Middle School Auditorium
12550 Vindon Drive
Houston, TX 77024
Should you need further assistance, please do not hesitate to call my Houston office at (713) 682-8828.