Crisis Management, Chris Christie Style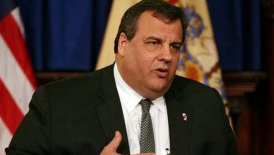 This week, New Jersey Gov. Chris Christie was presented with an unexpected opportunity to show people how he responds to a crisis. News that some of his top aides were involved with creating traffic problems in Ft. Lee in retaliation for its mayor not endorsing the governor's re-election bid contained all the ingredients for a serious scandal for a national figure.
While even the worst details of the "bridgegate" scandal don't come anywhere close to Watergate, Iran-Contra, or Whitewater, history shows that how a leader responds to a crisis can have a bigger impact than the crisis itself. Recall that in Watergate, it wasn't the June 17, 1972 break-in that caused President Nixon's downfall, but the President's actions in its coverup.
Christie's response to the scandal thus far has been strong. The details of the scandal itself, combined with the Governor's reaction, provide textbook lessons in leadership and crisis management.
Be selective in who you keep around you, and value competence as much as loyalty. The Governor acknowledged that he delegates "enormous" power in his staff and his cabinet, asking them to bring policy and senior personnel decisions to him, but leaving day to day decision-making to them. All decisions made by subordinates ultimately reflect on the principal, including the abuse of government authority. Saying he had to do some "soul searching," Christie did not hide from the fact that people he hired either displayed such bad judgment, or an atmosphere existed where they believed he would have approved of such actions. He acknowledged the shortcoming – the first step for a leader to improve.
Take full responsibility. The story broke shortly before 9 AM Wednesday, and by Noon Thursday the Governor held a wide-ranging press conference where he took responsibility for the actions of his subordinates and stated bluntly that he had no knowledge of the scheme to close George Washington Bridge lanes to punish the Mayor of Ft. Lee. He did not blame his staff, he took responsibility for them. While it may feel more painful for a leader to do so, taking responsibility for those you hire is the right thing to do and helps to move beyond the crisis.
Run to the fire. Although Christie said he did not know Ft. Lee Mayor Mark Sokolich, a Democrat, and said he was not personally involved with the lane closure decision, Christie recognized that Sokolich was the target of his staffers' actions, and therefore central to the crisis. Rather than ignore him or stop with his public denial, Christie personally traveled to Ft. Lee and personally apologized to the Mayor and city residents who were impacted. The Mayor accepted the apology, providing another boost to moving past the crisis.
Get information out quickly, but not clumsily. Christie did not immediately call a press conference upon learning of the story, which emerged after the Bergen Record newspaper obtained the content of emails and text messages among the Christie appointees involved with the lane closures. The Governor issued a statement once he concluded he had been misled by his subordinates, and scheduled a news conference for the following day. In the interim, Christie gathered as much information as possible, and shared it with the press and the public in his lengthy Thursday news conference. A Wednesday presser would have been quicker, but might have proven clumsy and fueled the story further if fewer facts had been gathered by that time.
Act decisively. Loyalty matters, but only to a point. Christie's news conference came only after he had fired Bridget Anne Kelly, his Deputy Chief of Staff, and pulled back his former campaign manager, Bill Stepien, from becoming the state's new GOP chairman and a consultant for the Republican Governor's Association, which Christie chairs. Christie demonstrated that he not only gathered the facts, but had already acted upon them by the time he his press conference began. In the lives of governors and presidents, crises are inevitable. We elect these leaders precisely to handle the unexpected. Sometimes these crises are external (war, natural disaster, terrorist attacks), and occasionally they are internal, and no party is immune to them. Christie's management of this crisis demonstrates leadership, strong management ability, and a degree of humility for which he is not generally known. In this way, he's set the stage for his own recovery while providing insight into how he would handle future crises.