Statement on White House Proposal to Bring al Qaeda Terrorist to Washington for Trial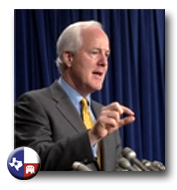 Today, I issued the following statement in response to reports that the Obama Administration is considering transferring the notorious Bali nightclub bomber, responsible for the deaths of 202 people, including 7 Americans, from the detention facility at Guantanamo Bay to Washington, D.C. for trial:
Bringing terrorists to Washington, D.C. for trial just steps from the U.S. Capitol and the White House is a foolish idea. It will needlessly put American citizens in harm's way and saddle our nation's capital with burdensome security measures and huge costs. Despite the recent terror attack at Fort Hood and the Christmas Day plot in the skies over Detroit, the Obama Administration seems intent on reverting to a pre-9/11 law enforcement mentality in fighting the Global War on Terror. This latest failure to heed the painful lessons of 9/11 will send a dangerous message to our enemy, embolden the terrorists, and make our nation's citizens less safe.