Cornyn Speaks on Bipartisan Amendment to Eliminate Rape Kit Backlog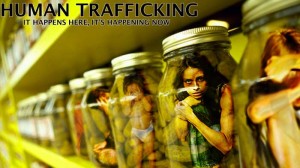 Today I spoke on the Senate floor on my Justice for Victims Amendment, co-sponsored by Sens. Kirk (R-IL), Vitter (R-LA) and Bennet (D-CO). The legislation will help eliminate the massive backlog of untested rape kits, toughen sentencing for some of the worst sex offenders, and call on Backpage.com to remove part of its website that has been linked to child sex trafficking. You can learn more about the amendment here.
The nationwide rape kit backlog is a national scandal, one that many people just don't know very much about, and it has serious consequences for sexual assault victims.
There's as many as 400,000 untested rape kits currently sitting in labs and in police station shelves across the nation – each one holding within themselves the potential to help solve a serious crime, and in the process, take a rapist off the streets, and provide a victim with the justice they deserve.
Thanks to the great work of Senator Mark Kirk, my amendment would further shed light on one of the greatest scourges of our time, and that is child prostitution and the trafficking that goes along with it.
The so-called 'Adult Entertainment' section of the popular online classified website Backpage.com is nothing more than a front for pimps and child sex traffickers.
This is absolutely sickening, and should be stopped with all the tools available to us.
We should no longer stand idle while thousands of children and trafficked women are raped, abused, and sold like chattels in modern day slavery on the internet.