Pete Sessions Introduces Bill to Support Medal of Honor Heroes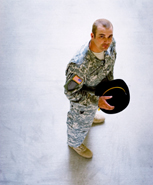 Today, I introduced the Medal of Honor Stipend Increase Act of 2011 (H.R. 2318) to increase the monthly stipend of living Medal of Honor recipients by $500 per month.
Our nation's Medal of Honor heroes have gone beyond the call of duty and have faithfully defended the freedoms we enjoy as Americans. Congress should ensure that these exceptional servicemen and women have the support they need, and my legislation would serve as a token of appreciation for their extraordinary patriotism and courage.
In our nation's history, 3,471 brave individuals in the Armed Forces have received the Medal of Honor, the highest military decoration awarded by the United States government. On November 16, 2010, President Obama awarded U.S. Army Staff Sgt. Salvatore Guinta the Medal of Honor for courageously saving the lives of two members of his squad in October 2007. Staff Sgt. Guinta is the first living recipient of the Medal of Honor since the Vietnam War. Today, there are only 85 surviving Medal of Honor recipients.
As we approach Independence Day, our nation pauses to remember that freedom is not free. The dedication of all brave service members and Medal of Honor recipients has allowed the dream of freedom in America to be a reality. May they know the unwavering support of a grateful nation.