Senator Cornyn to FBI: Make Fort Hood Report Public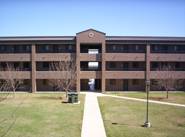 U.S. Sen. John Cornyn (R-Texas), a member of the Senate Armed Services Committee and former Texas Attorney General, today requested that the independent review of the FBI's actions in conjunction with the November 2009 attack on Fort Hood be made public in a letter to FBI Director Robert Mueller. Media reports indicate the final review is expected to be delivered to the FBI today, and Sen. Cornyn asked Director Mueller to release an unclassified version immediately:
The Honorable Robert S. Mueller III
Director
The Federal Bureau of Investigation
935 Pennsylvania Avenue, NW
Washington, DC 20535-0001
Dear Director Mueller:
I write today regarding the independent review of the actions of the Federal Bureau of Investigation in conjunction with the November 5, 2009, attack on Fort Hood, Texas. It is my understanding that the final report of the review team, led by Judge William Webster, will be submitted to you today.
According to news reports, Judge Webster will submit a 150-page report, containing findings and 18 formal recommendations for necessary reforms in a range of areas within the Bureau. As you know, the report is expected to provide a critical, objective assessment of the role the Bureau played both before this terrible attack and during its aftermath. It will also shed light on what remedial measures the Bureau has taken since then to foreclose the possibility of future attacks of this nature.
This report is a matter of tremendous public importance, and I call on you to release an unclassified version of it as soon as possible. In doing so, I urge you to personally ensure that the contents of the report are not unnecessarily classified to shield their public release, because such action would come directly at the expense of transparency and accountability. The key findings and recommendations of this report must be made public, so we can glean any and all lessons from this incident. The American people and specifically the Fort Hood community in Texas have the right to know.
The federal government has a fundamental duty to our men and women in uniform to safeguard them against avoidable harm. We must protect the protectors whenever and wherever we are able, especially at home on United States soil. Our government failed the brave Americans who were killed and wounded at Fort Hood that day. The devastation inflicted on them was preventable, and we must make it a high priority to ascertain exactly where the system broke down and ensure it does not happen again.
Thank you for your prompt attention to my request.