SHOULD REPUBLICANS debase REPUBLICANS?
So many Republicans have forgotten who the real enemy is. If you listen to some of the TV political ads or read some of the articles in the Main Stream Media, you realize that what you are listening to are Republicans bashing other Republicans. Why have Republicans become so obsessed with winning that the real 'issues' are put on a back burner? We should have learned from the 2012 presidential race where candidates spent more time and energy slamming and finding fault with each other rather than highlighting what they were going to do to help America. Or for that matter, they could have spent their time thrashing out the total absence of Obama. In the end this type of 'campaigning' proved futile to the Republicans.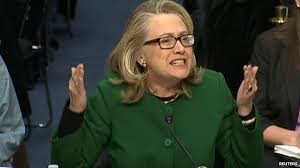 Our enemy is still the Left, the Obama administration, pure and simple. The Obama MSM meticulously takes one Republican candidate down at a time while we rally to assist them. Hillary with all her 'oops' which include her lack of diligence to the horrific acts in Benghazi is still regarded as a front runner to the 2016 presidency. While Chris Christie was and is being 'investigated' over 'bridge gate' and Jeb Bush who said, "Many who illegally come to the United States do so out of an 'act of love', are crucified by their own, conservative Republicans. It seems that some of our own are clueless about the fact that the MSM feeds us the 'red meat' and conservatives in turn devour the Republican without thinking. I will tell you that any one of our candidates is better suited to helping America back to its feet than any liberal.
Trashing encourages defending, which may or may not include more trashing, and a vicious cycle ensues. In a perfect world, personal attacks should never be part of a campaign strategy. It is transparently obvious that the low man in the race is usually the one throwing rocks at the candidate who is leading in the race.
We can do our share of calming the tempest by not adding fuel to the fire. Making ridiculous statements on twitter or facebook like, "Jeb Bush is not any better than Hillary Clinton" is totally unacceptable. We should understand that we can make our statement in the voting booth.
Heated rhetoric from Republican candidates has already burned the air waves with the Texas Run Off election just a few days away. Instead of burying the Democrat some Republican candidates are ensuring that the Republican nominee will face a difficult campaign for the November election. With so many critical issues glaring at Texans like the drought, education, transportation, and border security shouldn't the candidates better serve the public by sticking to the issues and not work so hard in trying to divide Texans and handing the Democrats fodder for their race in November.
Democrat nominees waiting for the out come of the Republican Run Off Election are: Leticia Van de Putte/Lt Governor, Sam Houston/Attorney General, Steve Brown/RR Commissioner, and Kinky Friedman/Agriculture Commissioner. Given the fact that some of these Republican races have gotten raucous, the Democrat nominee is welcoming the potentially damaging information provided. Recently Van de Putte commented, "They (Patrick and Dewhurst) certainly are giving me lots to work with in November."
We have to attribute most of the agitation to the MSM but as Republicans we don't have to buy into it. Slamming our Republican candidates especially towards the end of the campaign with personal attacks not only hurts candidates but the Republican Party as a whole. Maybe we should take a step back and return to the 11th commandment. "Thou shalt not speak ill of any Republican." This quote is often credited to former President Ronald Reagan.
RED SONJA2014©
Pray, Fight, Never Give Up!
Van de Putte: Patrick, Dewhurst "giving me lots to work with"
http://www.kvue.com/news/state/Aerial-bombardment-intensifies-in-lieuten...