Roy Morales - Take Back America Campaign Kick-Off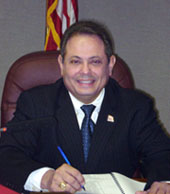 Congressional Candidate Roy Morales will be holding his campaign kick-off breakfast this weekend - Saturday, June 5!
Morales is running for the U.S. House of Representatives in Texas' 29th district against longtime Democratic incumbent Gene Green. Let's help Morales Take Back America!
Morale's service to his Republican Party and community is extensive. Roy is a member of over 15 Republican Clubs in Harris County. In addition, he is a business owner that focuses on information and alternative energy technology and crisis management. He is currently developing emergency plans for major condominiums and international hotel corporations. Roy Morales is nationally recognized as an expert on disaster planning and homeland security.