Sarkozy's Contempt for Obama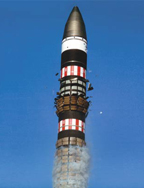 Jack Kelly's article in Real Clear Politics provides more insight, in addition to Andy Adam's recent Texas GOP Vote post "Viva la France?, of Obama's naiveté and incompetence on national security and foreign affairs. In his article, Kelly writes
The contempt with which the president of France regards the president of the United States was displayed in public last week.
Nicolas Sarkozy was furious with Barack Obama for his adolescent warbling about a world without nuclear weapons at a meeting Mr. Obama chaired of the United Nations Security Council last Thursday (9/24).
and
News reports indicated Mr. Obama had been briefed on the site before his inauguration. But he's been conducting his foreign policy as if the mullahs could be trusted.
"Iran has been put on notice," President Obama said in Pittsburgh.
Iran responded to being "put on notice" by testing Monday two ballistic missiles that could carry a nuclear warhead 1,200 miles.
Kelly then concludes with the situation we now find ourselves in and sheds light on what the President's priorities really are:
But after sternly lecturing Iran on its international obligations Friday, President Obama didn't call for sanctions. He called for more negotiations. And then, as the Iranians were spitting in his eye with the missile test, he jetted off to Copenhagen to lobby to have the 2016 Olympics held in Chicago.
No wonder Nicolas Sarkozy holds him in contempt.