3rd Burglary Thwarted by Armed Texans in Week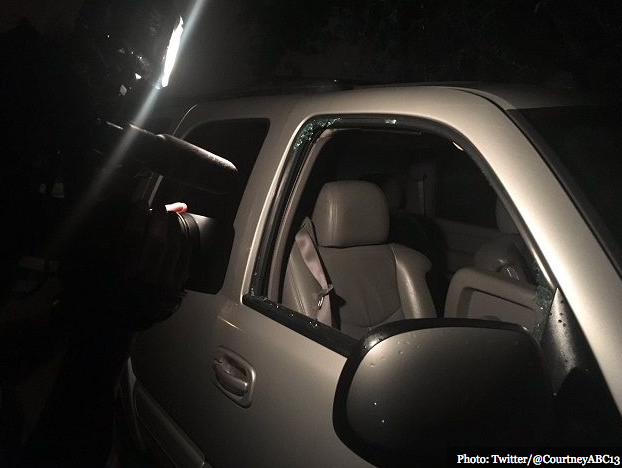 For the third time in less than a week, a Houston area homeowner has shot a burglar.
The incident began at about 3:30 Wednesday morning when a homeowner was awakened to the sound of someone breaking into his car that was parked in his driveway. Houston Police Department Spokesman Lt. Larry Crowson told an area newspaper the resident grabbed his gun and went out to confront the burglars.
As he exited his home, the resident observed three men around his vehicle. Two of the suspects immediately fled the scene. The third suspect allegedly came toward the homeowner with some type of weapon in his hand, Crowson stated.
The homeowner fired one shot at the suspect. The bullet struck the man in the side of his face. Attempting to flee, the burglar ran around the side of the home where he collapsed.
The wounded suspect was transported to a nearby hospital for treatment.
Reporters for KTRK ABC13 spoke with the mother of the 19-year-old burglary suspect. She confirmed he was shot in the face and was undergoing surgery at the time of this publication. He is expected to survive his wound.
Swonson told the reporter this was the second burglary of a vehicle reported overnight in the neighborhood. Police were not certain if the two burglaries were related.
Police searched the neighborhood for the other two suspects. The suspects have eluded capture at this time. No description of the fleeing suspects were provided.
Breitbart Texas reported on Monday about two other burglaries where the suspects were shot and killed by homeowners. One incident occurred in Kingwood, northeast of Houston, when a homeowner's son shot and killed a burglar inside their home. The second incident occurred southwest of Houston in Fort Bend County when a man was alerted to his car being burglarized in his driveway. As he confronted the burglar, the suspect reached for his waistband. Believing the burglar was reaching for a weapon, the homeowner shot the young man multiple times. He died at the scene.
None of the homeowners were injured in these three incidents.
Bob Price serves as associate editor and senior political news contributor for Breitbart Texas. He is a founding member of the Breitbart Texas team. Follow him on Twitter @BobPriceBBTX. Originally published on Breitbart Texas.