Appropriations Bill Includes Congressman Gonzales' $5.48M Request for a Law Enforcement Communications Upgrade Along Texas Border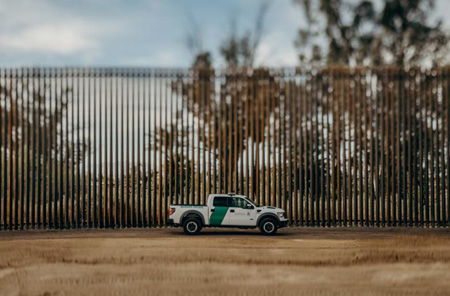 I successfully included $5,484,000 for a multi-county radio infrastructure upgrade in the first draft of the FY23 Commerce, Justice and Science Appropriations bill. If secured, funding for this project will modernize the Trunking Radio System used by multiple law enforcement and first responder agencies in a nine-county region along the border. The nine counties are Uvalde, Dimmit, Edwards, Kinney, La Salle, Maverick, Real, Val Verde, and Zavala.
If the Appropriations bill is signed into law, this project will improve the P25 radio system that various law enforcement agencies utilize to communicate with each other. Currently, many "dead spots" exist along the border, endangering the efficacy of emergency communications. This infrastructure upgrade will improve the reliability of radio activity used by approximately 3,200 local membership agency subscribers that include law enforcement, emergency medical services (EMS), fire departments, and local school police forces.
Improving our law enforcement agencies' ability to communicate effectively is critical, especially in our border communities where high-speed pursuits and smuggling activities are a daily occurrence. In the last month alone, my district has faced two tragedies- a school shooting in Uvalde and a deadly human trafficking operation in San Antonio. In these times of crisis, first responders need state of the art technology to perform their jobs. I am thankful to my colleagues on the Appropriations Committee for supporting this request for my district.