Boko Haram Kills In The Name Of Religion
by Ted Poe
on January 16, 2015 at 5:08 PM
---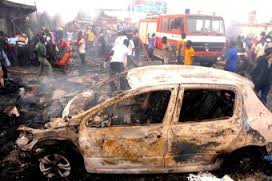 On Saturday, a 10-year-old girl walked into a crowded Nigerian market with a bomb strapped around her body. She walked through a metal detector, and the bomb exploded, killing her and dozens around her. The device reportedly was controlled by Boko Haram terrorists.
Days earlier, Boko Haram invaded the town of Baga, Nigeria, armed with grenades, explosives, and assault rifles. News reports say up to 2,000 bodies have been found, many of them children and the elderly who could not escape.
Boko Haram means "Western education is sinful.'' They have inflicted genocide in their reign of terror in Nigeria. Their goal is to impose shari'a law in that country.
This al Qaeda-affiliated group of thugs, bandits, and outlaws slaughter both Christians and Muslims in the name of religion. 10,000 people were killed last year in Boko Haram terror. Boko Haram abducted 200 Nigerian girls and made sex slaves out of them. These girls are still missing.
Boko Haram is not going away. They are part of the cancer of radical Islamic terror that has to be eliminated.
And that is just the way it is.