Kim Jong-Un Is a Terrorist
by Ted Poe
on March 21, 2017 at 1:53 PM
---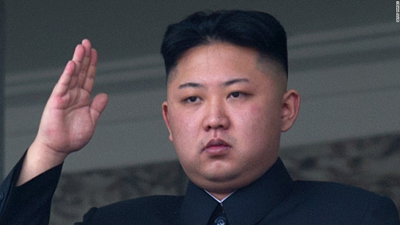 Incorrigible little Kim and his minions are rattling their sabers once again. 
While U.S.-South Korean exercises were underway, North Korea launched four land-based missiles. The missiles traveled over 600 miles. North Korean Army bases are purposely positioned to strike U.S. bases in Japan and South Korea. 
It is time to put an end to North Korea's mischiefmaking. The United States' hopeless appeasement policy with North Korea has not worked. 
In 2008, the administration removed the warmonger from the State Sponsors of Terrorism list with little Kim's promise to stop their nuclear weapons program. Well, guess what? Kim Jongun lied.
We must return North Korea to where it belongs: the State Sponsors of Terrorism list. Senator CRUZ and I have filed legislation to do just that. Then real sanctions and blocking of financial transactions are necessary. 
The United States cannot underestimate the war-prone lunacy of Kim Jong-un. He needs a clear message from America to leave us alone and leave our allies alone.
And that is just the way it is.