Law Enforcement Roundtable Discussion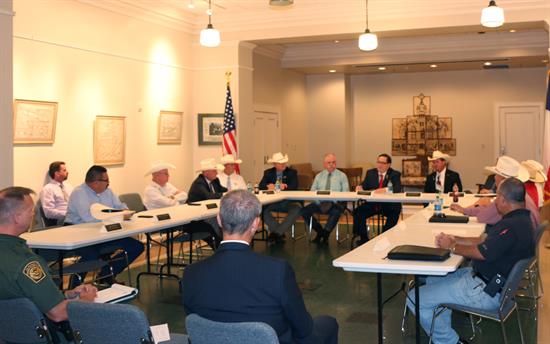 Last week, I held my third law enforcement roundtable with more than 20 sheriffs, police chiefs, ICE agents and Border Patrol officers. This has proven to be a great tool for increasing communication, collaboration and partnerships across jurisdictions within law enforcement in South Texas. We discussed local law enforcement issues and border security, including the 287(g) program. 
The 287(g) program allows state and local law enforcement agencies to partner with U.S. Immigration and Customs Enforcement (ICE) for immigration enforcement. Through the program, law enforcement personnel are nominated, trained and approved by ICE to help keep our communities safe and secure. Recently, eight of the thirteen counties I represent were among the 18 Texas counties that joined the 287(g) program. The counties in TX27 were Aransas, Calhoun, Jackson, Lavaca, Matagorda, Refugio, Victoria, and Wharton.