US Must Do Everything to Contain Radical Islam
The seeds of violent extremism are planted all over the world and the attacks come whether it is days or years later.
by Ted Poe
on January 19, 2015 at 5:01 PM
---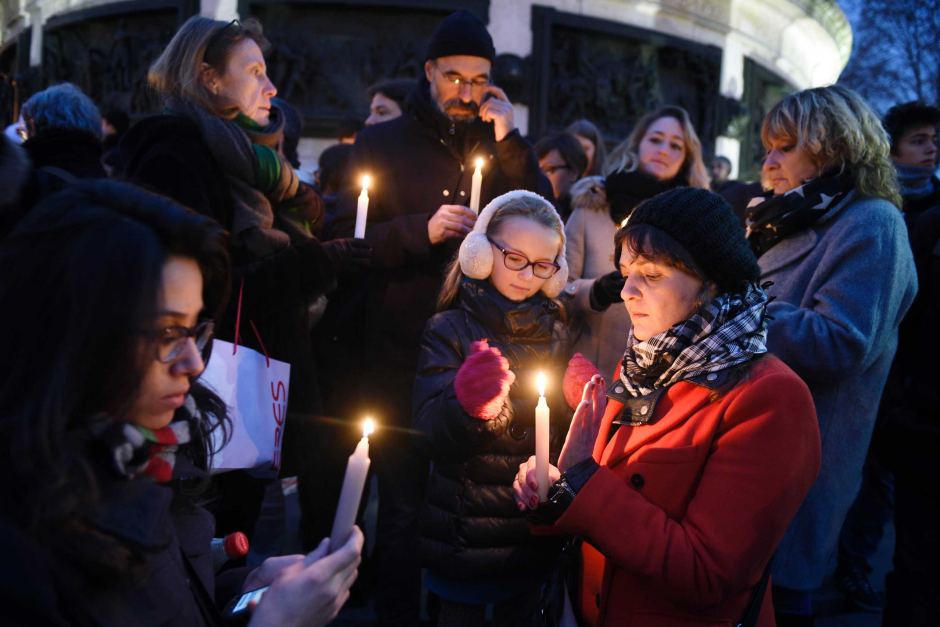 It was a cold winter morning in Paris just before lunchtime. Two masked men armed with AK-47s approached a woman standing outside the door of the Charlie Hebdo office, forcing her to let them inside. Once inside the doors, they gunned down the security guard in the lobby and ran up to the second floor shouting, "Where is Charb? Where is Charb?"
Charb was the nickname for the newspaper's editor, Mr. Charbonnier. After reaching their target, they executed him and 10 others. They exited the building shouting, "Allah Akbar" or "God is the Greatest." They killed a police officer outside, fled the scene and continued to yell: "We have revenged the Prophet Muhammad!" before getting in their car and speeding away.
Over the next two days, the French government conducted a massive manhunt for the two masked gunmen. The brothers were on the run for two days until January 9th when police cornered them in a standoff near the Paris' airport where they held one hostage. Later that day, police rescued the hostage and the terrorists were killed, going out just like they wanted in a massive firefight as "martyrs".
The two men responsible for the initial attack were Cherif and Said Kouachi, brothers with a long history of terrorist connections. A decade ago, Cherif and Said were involved in a Paris jihadi outfit that worked to send French Muslim men to Iraq to fight Americans.
Cherif tried to go to Iraq but never made it because French law enforcement arrested him before he could leave the country. In his trial, Cherif said he dreamed of attacking Jewish targets in France before deciding to try to fight in Iraq.
Having already spent 3 years in pre-trial detention, Cherif was released. While in detention, Cherif befriended Djamel Beghal, a French-Algerian champion of jihad who was jailed in 2001 for planning an attack on the American Embassy in Paris. Cherif was also connected to a 2010 plot to break out an Algerian Islamist from prison who was in jail for being connected with a 1995 wave of bombings in the Paris Métro and on regional trains.
Perhaps the most dangerous friend the Kouachi brothers made along the way was the late Anwar al-Awlaki — the American born leader of al-Qaida in the Arabian Peninsula. It has now been confirmed that Kouachi met with al-Awklaki in 2011 and that al-Awlaki financed the attack that was apparently in the works years ago.
Hours before he met his maker, one of the Kouachi brothers, called in to a French TV station to brag about his terrorist connections: "We are just telling you that we are the defenders of the prophet, peace and blessings be upon him, and that I, Cherif Kouachi, was sent by al-Qaida in Yemen. ... And that I went there and that it's imam Al-Awlaki that financed me."
Al-Qaida in the Arabian Peninsula, or AQAP, has also claimed responsibility for the attack.
We have heard this story before. Young, vulnerable people across the globe are recruited to travel overseas where they are befriended and brainwashed by radical Islamic jihadists who preach hate and murder. Their terrorist mentors indoctrinate and infect them with the cancer of radical Islam and send them back to their home country to inflict terror and kill.
The seeds of violent extremism are planted all over the world and the attacks come whether it is days (or in this case years) later. Lately, we have seen this in America where terrorist groups like the Islamic State (ISIS) have targeted and recruited disillusioned young people primarily through the Internet and social media. This is one of the most overlooked weak spots in our national security today.
American passport holders who travel overseas to fight with the Islamic State are not going to come back to open coffee shops; they are coming back to kill. We cannot let them come back at all. That is why I have reintroduced the FTO Passport Revocation Act.
This legislation would authorize the revocation or denial of passports and passport cards to individuals affiliated with foreign terrorist organizations. The Benedict Arnold traitors who have turned against America and joined the ranks of foreign radical terrorist armies should lose all rights afforded to our citizens. This bill will help law enforcement locate these individuals by preventing them from traveling internationally so that they can be captured and brought to justice.
Most important, this legislation will prevent turned Americans from entering the United States under the radar and undetected. As we saw in France, sleeper cells that are well-financed by groups in the Middle East have a longstanding order to attack whenever the time is right. We need to act before, not after, they come back to the United States.
The French prime minister said it best: "We're fighting a war, not a war against a religion, not a war of civilizations, but to defend our values, which are universal. It's a war against terrorism and radical Islamism, against everything that aims to shatter solidarity, liberty, brotherhood."
The Paris attacks are a reminder that the cancer of radical Islam stretches far beyond the borders of the Middle East. The United States must do everything in its power to contain it outside our borders before the fight once again comes to us. And that's just the way it is.
---