Sen. Cornyn Statement On The Extension of Unemployment Benefits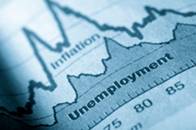 I issued the following statement Tuesday after the Senate passed the extension of unemployment benefits:
I believe that unemployed Texans should receive the assistance for which they are eligible, but it is important to ensure that extending full federal funding of unemployment benefits does not further increase our deficit. On five separate occasions, my colleagues and I have supported extending unemployment benefits that were fully offset and Senate Democrats objected each time. When given the option to pay for these benefits with unused stimulus funds, the President and congressional Democrats chose adding to the country's red ink over fiscal responsibility.