Senate Democrats Urge White House to Drop Cap-and-Trade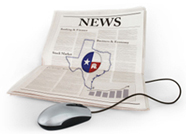 Although a climate bill that would create an economy wide market for greenhouse gas emissions cleared the House earlier this year, the ongoing brutal health care battle and the current state of the economy have caused moderate Senate Democrats to urge the White House to stop efforts to pass a cap-and-trade bill by next year.
At a meeting about health care last month, moderates pushed to table climate legislation in favor of a jobs bill that would be an easier sell during the 2010 elections, according to Senate Democratic aides.
"I'd just as soon see that set aside until we work through the economy," said Sen. Ben Nelson (D-Neb.). "What we don't want to do is have anything get in the way of working to resolve the problems with the economy."
Let's just hope Senator Nelson doesn't get coerced into voting for a cap-and-trade bill like he was coerced into voting for the health care bill!