Senator Cornyn is Named Taxpayer Hero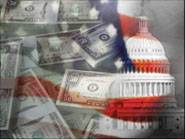 Senator Cornyn was recently honored as a Taxpayer Hero for scoring 83% on the 2008 Congressional Ratings done by the taxpayer watchdog, Council for Citizens Against Government Waste (CCAGW). The average score for the entire senate was 38%, which just goes to show that it pays to live in Texas!
The CCAGW has been tracking roll call votes in order to separate the true taxpayer advocates from those who favor pork-barrell spending. According to CCAGW President Tom Schatz,
Sen. Cornyn put the interests of taxpayers ahead of politics by consistently voting to cut wasteful spending, reduce the tax burden, and make government more accountable to taxpayers
Texas GOP Vote requested a comment from the Senator regarding his CCAGW honor. This was his response:
Democrat leaders in Washington are on a runaway spending spree, treating taxpayer money like monopoly dollars and giving no consideration to the future generations who will be burdened with our insurmountable debt. I will continue to fight wasteful spending in Washington, work to hold our leaders accountable, and keep taxes low for hard-working Texans so we can create jobs and grow our economy.
View the 2008 Congressional Ratings to see how other senators scored.
Let's hope that Senator Cornyn and the other few senators that scored high on the 2008 Congressional Ratings will have a positive influence on the big-spenders in Congress!