Should the Phrase "Illegal Immigrant" Be Removed From Media Coverage? Bob Price Debates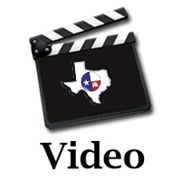 TexasGOPVote blogger Bob Price appeared on Houston's FOX News affiliate to discuss a movement to attempt to remove the phrase "illegal immigrant" from news coverage and replace it with the phrase "undocumented worker" or "undocumented immigrant." Here's some of what Bob Price had to say on the subject:
It's a description of their behaviour, it's not really a description of the person per se...We have people that migrate to this country legally that have green cards; they're called resident aliens and people that come here illegally are aliens who are illegal and it's that simple. It is what it is...this is just a typical liberal palliative solution to putting a band-aid on a major wound...

Bank robbers are probably upset about being called bank robbers, but that's who they are and that's what they did...This is an issue about the rule of law and law and order. Let's take race out of the equation and solve the problem of illegal immigration and securing our borders.
Watch the entire segment to hear more.