Smith Statement on San Antonio Aerospace Industry Economic Impact Report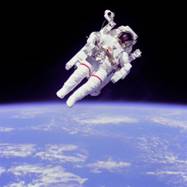 Today, the San Antonio Chamber of Commerce released a report on the economic impact of the aerospace industry in San Antonio. Conducted by two professors at Trinity University, the report estimates the economic impact of the aerospace industry in San Antonio was $5.4 billion last year, paying $678 million in wages to over 13,600 employees.
The city's aerospace industry includes a range of commercial businesses who manufacture aircraft equipment, service and repair aircraft, operate flight schools and also provide engineering expertise for the most advanced NASA spacecraft and Department of Defense aircraft. This estimate does not take into account San Antonio's large military aviation presence.
The growth of aerospace industry in San Antonio has been dramatic and consistent, increasing almost 75% over the past 10 years. Even in these difficult economic times, people can find meaningful jobs in the aerospace field.
This segment of San Antonio's economy is thriving, and we must continue to develop a skilled workforce and technological improvements, as well as diversify into other types of aerospace services and manufacturing in order to take advantage of even greater opportunities in the future.