Statement On The Ag Committee's Action On The Financial Regulatory Reform Bill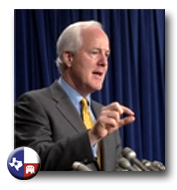 I issued the following statement today after the Senate Agriculture Committee's mark up of Chairwoman Blanche Lincoln's (D-AR) Wall Street Transparency and Accountability Act of 2010:
The American people don't want to see more of their taxpayer dollars used to bailout reckless speculators on Wall Street. That's why regulatory reform is so important. We must bring transparency to every corner of the marketplace, and give regulators the appropriate tools to reign in the worst actors.
At the same time, we don't want to give bureaucrats the power to pick winners and losers in the marketplace, or choke America's competitiveness with red tape. Sen. Chambliss crafted a bipartisan derivatives reform bill with Sen. Lincoln that strikes the right balance by increasing transparency and provides new authority to regulators.
But it appears the Administration stepped in and has chosen a more partisan and political route.