Statement On BAE Systems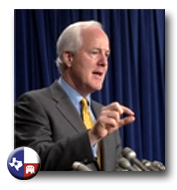 Today, I issued the following statement regarding reports that the Government Accountability Office has decided to overturn the Army's decision to shift the Army FMTV contract award from BAE Systems in Sealy to Oshkosh Corp. in Wisconsin:
Today's decision by the GAO confirms that the Army's decision to strip thousands of jobs from Texas was flawed and misguided. I call on the Army to quickly implement the GAO's recommended course of action. I am optimistic that the re-evaluation of these bids will enable thousands of proud Texans to continue producing world-class tactical vehicles for the American warfighter at the state-of-the-art BAE Systems production facility, which has consistently met and exceeded standards for efficiency and quality.