Statement Following Democrats' Leak Of Unsubstantiated CBO Score Of Health Care Bill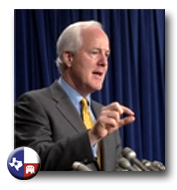 I issued this statement today following the Democrats' leak of the unsubstantiated Congressional Budget Office (CBO) score of their health care bill:
My Democratic colleagues never let the facts get in the way of a good story. Despite claims to the contrary, there is no CBO score. What there is, is a preliminary review, and what it reveals is nothing more than a guess. It is a desperate attempt by Democrats to resuscitate a health care bill that was pronounced dead by the American people months ago.