Statement on Fort Hood Tragedy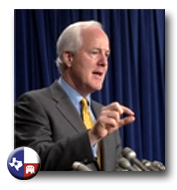 My heart goes out to the victims of the tragedy that occurred at Fort Hood, as well as their families. Fort Hood is one of our nation's finest and largest military installations, and a place that has long been a source of pride for Texans, and for all Americans who value the selfless service and sacrifice of our men and women in uniform.
It is imperative that we take the time to gather all the facts, as it would be irresponsible to be the source of rumors or inaccurate information regarding such a horrific event. Once we have ascertained all the facts, working with our military leaders and law enforcement officials on the ground, we can determine what exactly happened at Fort Hood and how to prevent something like this from ever happening again. We do not yet have these details. My prayers are with the individuals who were killed, the wounded and their loved ones.