Statement on Partisan Finance Committee Bill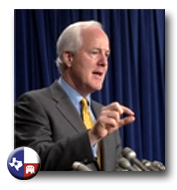 The following statement was issued regarding Chairman Baucus' mark:
I applaud Chairman Baucus, Sen. Grassley, and all of my colleagues on the Senate Finance Committee for their hard work to produce health care reform legislation. Countless hours, days, and weeks were spent working toward a bipartisan health care reform bill that would create a lasting solution for all Americans. Unfortunately, the chairman's mark released Wednesday morning is not a reflection of those negotiations, and I join a bipartisan chorus of Senators in voicing serious concerns with many of its proposals.
It will take time to fully study the details of the chairman's mark, but what few details we already know raise serious concerns. Primarily, the true cost of this bill is too high. No matter how many accounting gimmicks are utilized and numbers are fudged, we simply cannot afford what the President and Congressional Democrats are proposing. America does not have the luxury of interest free financing. One financing proposal is to cut as much as $500 billion from Medicare. In other words, Democrats not only want to create new Washington entitlements, they want to accelerate Medicare's bankruptcy in 2017 by using it to pay for this bill. How is that logical? This proposal also includes massive tax hikes that would hit the pockets of middle-class Texans who are already struggling in today's weak economy. The unfunded mandates from the Medicaid program expansions would severely distress state budgets, costing Texas taxpayers nearly $4 billion a year.
It is my hope that Sen. Baucus, Democratic leaders, and the White House will heed the calls of millions of Americans and the large bipartisan number of Senators that have expressed reservations about this legislation. I have a number of ideas on how we can improve the bill that I will be sharing, and I am eager to help in any way that I can.
Forcing through a partisan bill gives the impression that Democratic leadership and the White House are more concerned with political victories than they are with passing lasting, bipartisan health care reform. I hope that's not the case.