Statement on Reid Health Care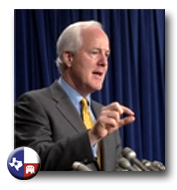 Until we have had a chance to read the full 2,074 page Reid Bill, it's impossible for Americans to fully grasp what the Majority Leader has cooked up behind closed doors. It is my hope that Sen. Reid will afford all Americans the same courtesy that he had: ample time to study the legislation and deliberate the best way to proceed.
Congress must take the time to get this right. If the President and Majority Leader are more interested in getting health care reform right for all 300 million Americans than they are in putting a political feather in their cap for the midterm elections, this shouldn't be an issue.