Action needed: Texas Bill, HB 2443, would make it illegal to stand on the side of the road!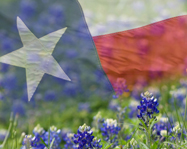 No more Tea Parties, No more FReeping (See FreeRepublic.com), No more looking at the bluebonnets or taking family Easter pictures! And this is from a Republican from Amarillo!
A BILL TO BE ENTITLED
AN ACT
Relating to persons remaining on and parking vehicles on state highway right-of-way; creating an offense.
BE IT ENACTED BY THE LEGISLATURE OF THE STATE OF TEXAS:
SECTION 1. Subchapter K, Chapter 201, Transportation Code, is amended by adding Section 201.9015 to read as follows:
Sec. 201.9015. PERSONS AND VEHICLES ON STATE HIGHWAY RIGHT-OF-WAY. (a) A person may not remain on or park a vehicle on state highway right-of-way except for emergency or highway construction and maintenance purposes. (b) Except as provided by Subsection (c), an offense under this section is a Class C misdemeanor. (c) A second or subsequent offense under this section is a Class B misdemeanor. SECTION 2. This Act takes effect September 1, 2011.