Committee Passes Bill to Rein in Regulation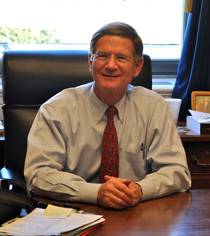 The House Judiciary Committee today passed a bill to restore accountability to government regulations. Sponsored by Congressman Geoff Davis (R-Ky.) and I, the Regulations from the Executive in Need of Scrutiny (REINS) Act (H.R. 10) requires Congress to take an up-or-down vote on government regulations before they can be enforced on the American people and businesses. Specifically, the bill authorizes Congress to vote on regulations that will have an economic impact of at least $100 million or major increases in costs or prices for consumers. The bill passed along party lines by a vote of 22-14.
The American people have been hit by an onslaught of unnecessary federal regulations. As of 2008, federal regulations cost our economy $1.75 trillion each year. And by its own admission, the Obama Administration is preparing numerous regulations that each will cost the economy $1 billion or more per year. Employers are rightly concerned about the costs these regulations will impose on their businesses. So they stop hiring, stop spending and start saving for a bill from Big Brother.
The REINS Act reins in the costly overreach of federal agencies that stifles job creation and hinders economic growth. It restores the authority to impose regulations to those who are accountable to the voters, their elected representatives in Congress.
Rep. Davis: "I am very glad that the REINS Act has now been favorably reported by the full Judiciary Committee and we are one step closer to restoring accountability and transparency to the regulatory process. I thank Chairman Lamar Smith and Chairman Howard Coble for seeing the bill through the Judiciary Committee's mark-up, and I look forward to continue working with them and all of my colleagues to pass this commonsense bill into law."