If you can't beat 'em, tax 'em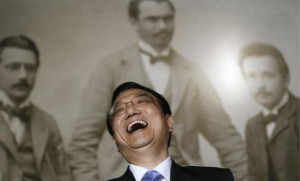 Barack Obama will make green energy successful, no matter what it costs…the American taxpayer.
Perhaps the WTO will bail us out, as this video suggests:
With most of Obama's green energy debacles in bankruptcy, he has adopted a new strategy: tax the foreign competition. According to Obama, the Chinese are selling too cheap in this market. Like this is a revelation. Things are made cheaper in China. And what Obama doesn't want you to know is solar is alive and well in other countries who can manufacture and ship thousands of miles cheaper than Obama's cronies.
What's worse is even with billions of dollars thrown at American solar donors, these companies still weren't competitive.
But the solar companies limping on noxious fumes may get their reprieve, as reported by Reuters:
Preliminary anti-dumping duties as high as 165.04 percent for Chinese goods would come on top of anti-subsidy levies imposed last month, as the U.S. arm of German solar manufacturer SolarWorld AG seeks to close a loophole allowing Chinese producers to sidestep duties imposed in 2012.

China's Trina Solar faces total import duties of nearly 30 percent and Suntech Power nearly 50 percent as a result of Friday's decision.

Taiwanese producers face anti-dumping duties of up to 44.18 percent, with the highest rate applying to Motech Industries, Commerce said. There will be no doubling-up of duties with those from the 2012 case.