While You Were Sleeping – Environmentalists Make Grounds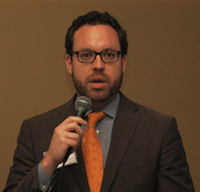 While we were all sleeping and being lulled into battle on the budget, the Obama administration is widely expected to nominate Neil Kornze to lead the Bureau of Land Management (BLM) in the very near future. As a reminder, the BLM serves an important function for both the mining and energy industries. It is the BLM who sets the terms and conditions of the use of federal lands for the recovery of minerals and for the recovery of oil and gas. This agency will determine if a particular tract of land will even be listed as available for exploration. It also determines if mineral exploration will be allowed and under what conditions it will be allowed. As those of us within the mining and energy industries know, the BLM can unilaterally withdraw the rights of an owner of mineral/energy rights. We know that the BLM can unilaterally stop a project mid-stream despite investments made to date.
So who is Neil Kornze? Currently, Kornze serves as the Principal Deputy Director of the BLM. But, according to industry sources, Kornze is also an environmentalist who fought the mining industry's opposition of the Pine Grove-Esmeralda Wilderness efforts. In other words, Kornze's fundamental agenda is to designate vast areas as wilderness which entirely prevents and preempts any mineral or energy exploration and development.
The odd thing about this appointment? "Before coming [to] the Bureau of Land Management, Konrze worked as a senior advisor to U.S. Senate Majority Leader Harry Reid of Nevada." Reid, who is seen favorably by many within the mining industry is thought to have pushed for the appointment of Kornze.
What is really scary is that the some within the mining industry see Kornze's appointment as the least damaging of other potential appointees.