Student Loans: Entering the Labor Market Knee-Deep in Debt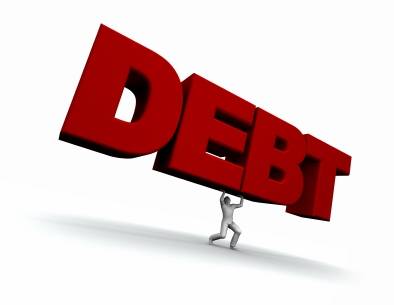 At 19.6 percent, the unemployment rate for 16-to-24-year-olds is now the highest it's ever been since the government began tracking the statistic in 1947. This is a serious setback for all young people entering the workforce – especially for those who are already saddled with high levels of student loan debt.
In a column for The New York Times, Ron Lieber describes the debt situation facing thousands of students like Cortney Munna who graduated from New York University in 2005 with nearly $100,000 owed in student loans:
Like many middle-class families, Cortney Munna and her mother began the college selection process with a grim determination. They would do whatever they could to get Cortney into the best possible college, and they maintained a blind faith that the investment would be worth it.
Today, however, Ms. Munna, a 26-year-old graduate of New York University, has nearly $100,000 in student loan debt from her four years in college, and affording the full monthly payments would be a struggle. For much of the time since her 2005 graduation, she's been enrolled in night school, which allows her to defer loan payments.
This is not a long-term solution, because the interest on the loans continues to pile up. So in an eerie echo of the mortgage crisis, tens of thousands of people like Ms. Munna are facing a reckoning. They and their families made borrowing decisions based more on emotion than reason, much as subprime borrowers assumed the value of their houses would always go up…
The Project on Student Debt, a research and advocacy organization in Oakland, Calif., used federal data to estimate that 206,000 people graduated from college (including many from for-profit universities) with more than $40,000 in student loan debt in that same period. That's a ninefold increase over the number of people in 1996, using 2008 dollars.
Before making any decision, prospective students should contemplate the debt levels they are willing to assume, along with realistic salary expectations after graduating. Alternatives, such as choosing a less-expensive institution or opting for a two-year certification degree, could avert years of financial hardship from paying creditors:
[Ms. Munna] recently received a raise and now makes $22 an hour working for a photographer. It's the highest salary she's earned since graduating with an interdisciplinary degree in religious and women's studies. After taxes, she takes home about $2,300 a month. Rent runs $750, and the full monthly payments on her student loans would be about $700 if they weren't being deferred, which would not leave a lot left over.
She may finally be earning enough to barely scrape by while still making the payments for the first time since she graduated, at least until interest rates rise and the payments on her loans with variable rates spiral up. And while her job requires her to work nights and weekends sometimes, she probably should find a flexible second job to try to bring in a few extra hundred dollars a month.
Ms. Munna understands this tough love, buck up, buckle-down advice. But she also badly wants to call a do-over on the last decade. "I don't want to spend the rest of my life slaving away to pay for an education I got for four years and would happily give back," she said. "It feels wrong to me."