Texas House Passes 2012-2013 Budget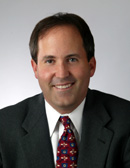 The following is a letter sent in from Texas State Representative Ken Paxton (HD-70):
Dear Friends,
On Sunday, April 3, the Texas House of Representatives concluded over 23 hours of debate on the first draft of the state budget for 2012-2013 (CSHB 1). It passed the House 98-49. I voted in favor of this bill.
The version of the budget passed by the House is fiscally responsible and stays within the state's means. We had to make tough decisions, and we will continue looking at cost-saving measures going forward. I remain committed to fiscal responsibility and protecting our ability to respond to future crises, keeping in mind that Texas may face tougher times down the road.
As the process continues, we will look for more ways to aid education and health care without tapping into the Economic Stabilization Fund for ongoing expenses. This is not over yet, and I voted for the budget in order to keep the process moving. Turning the budget back over to the House Appropriations Committee would have left Texans without a sense of direction, and slowed down important dialogue.
We were sent to Austin by voters to keep spending under control with no new taxes. The House voted for a budget that does exactly that, and we will continue working to support essential state services without further burdening taxpayers.
The budget will now be passed to the Texas Senate for debate. Once that chamber has voted out a version of the budget, each chamber will appoint members to a conference committee to work out the differences on each side, and pass out a conference report. Each chamber will be required to vote on a final version of the budget before the House adjourns in May. Constitutionally, the final budget must be balanced within the available revenues according to the comptroller's biennial revenue estimate. If you have questions or concerns about this issue or others facing our state, my staff and I are available to you. You can find our contact information by clicking here.
Best regards,